Personalize your New York City Themed Items for Events, Executive Gifts and Parties
If you are looking to personalize any of our New York City souvenirs, gifts and collectible items, please contact us for a FREE quote and virtual sample. We work with individuals, small businesses, event planners and corporate offices to customize our New York themed souvenirs and gifts for your specific needs.
We can do about anything you want including embroidery, plaques, etching, printing, painting and more!
Call or Email us for more information
Personalize New York City Statues and Mugs
Custom Printed T-Shirts and Tote Bags
Branded New York Snow Globes
Custom Designed Snow Globes
Personalized NY Taxis, Buses and Foam Headpieces
Custom Printed Ceramic and Marble Tiles
Custom Printed Note Cards and Placecards
Custom Assembled NYC Gift Baskets
Personalized Gift Wrapping, Cards and Presentation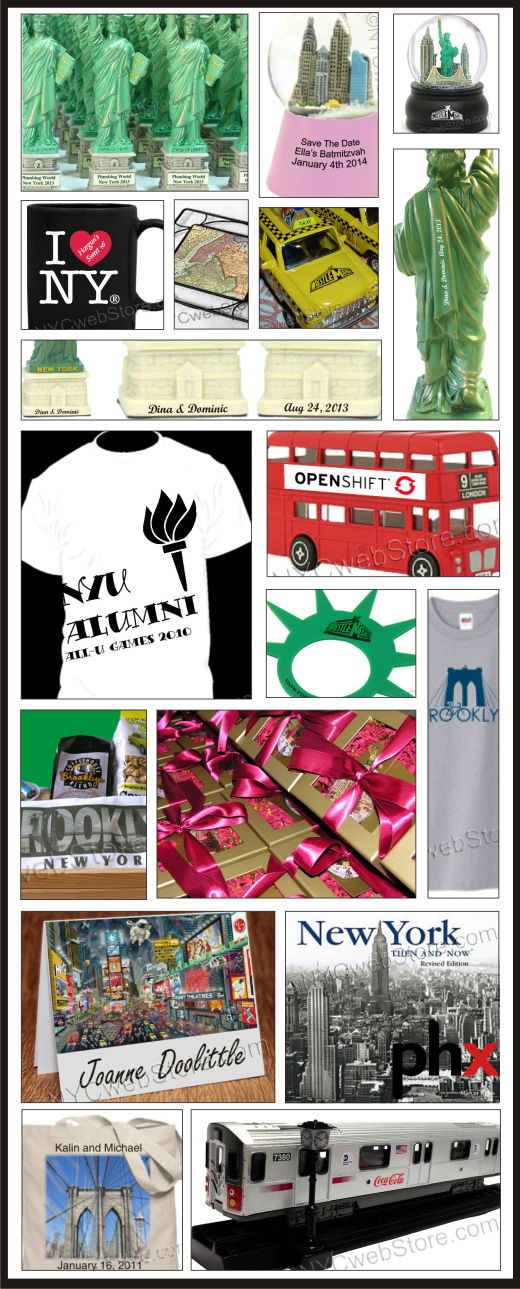 Call or Email us for more information
We can custom print your souvenirs and gifts and ship to individual recipients at your request.
For completely custom products, manufactured, packaged, labeled and shipped, please contact us.